Wreck
Wreck diving can be one of the most exciting aspects of sport diving, however every effort must be made to maximize safe diving techniques. The SDI Wreck Diver Course will discuss the equipment and techniques commonly employed while wreck diving. This course may be taught as a non-penetration, 2 dives required, or as a limited-penetration course, requiring 3 dives. Limited-penetration is defined as a swim through or within the ambient light of entry point.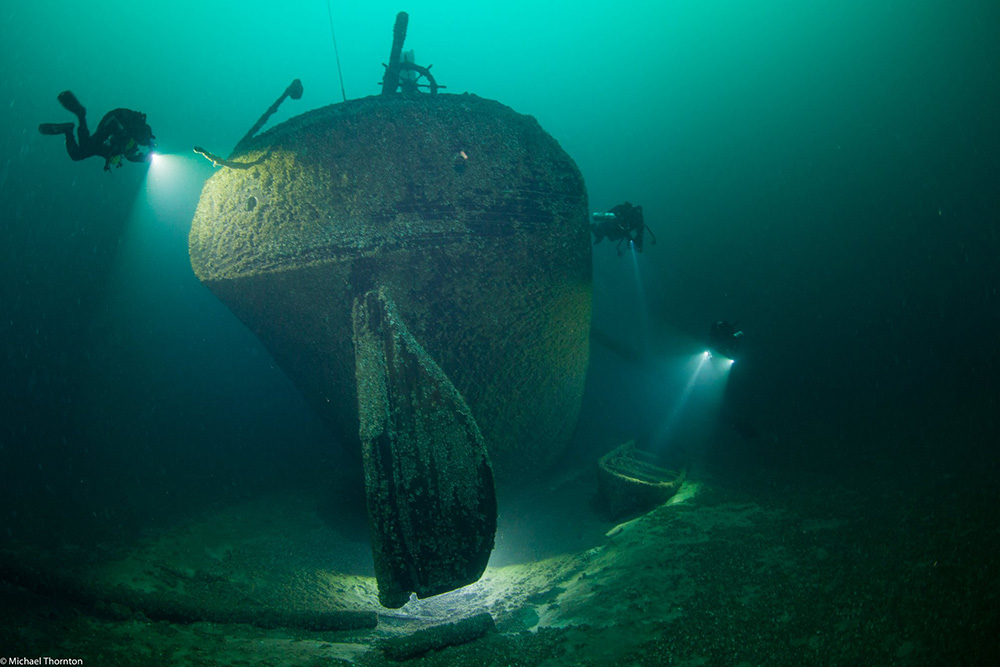 What you can expect to learn
The SDI Wreck Diver course takes an in-depth look at all of the following and more:
Why wreck dive?
Surface supports

Communications, when and if necessary
Back-up procedures

Buddy system
Buddy contact

Contact with varied visibility
Buddy lines
Line signals
Buddy positioning in close proximity

Navigation/charting

Usage of the slate
Larger than normal
Pre-dive marking
Pre-planning the dive using charts, other information
Directional determination

Disorientation

With/without buddy
Lost buddy
Light failure
Emergency procedures

Special equipment

Lights: primary and backup, size, burn time, and usage
Knifes and cutting devices

Limited visibility diving

Silt-out
Psychological considerations
Light usage
Importance of light and backup
Dark vision, don't shine light in buddy's eyes

Life lines and reels

Type of line
Tie-offs
Directional markers
Line handling and reeling must be practiced on land prior to performing this skill underwater

Special emergency procedures

Safe Wreck
Hazardous or otherwise unsafe wrecks

Mapping the wreck

Vertical, horizontal, and feature identification
---
Course Equipment Requirements
Basic Scuba Equipment
Reel
One audible and one visual signaling device
---
Course Prerequisites
SDI Open Water Scuba Diver, or equivalent
Minimum age 18, 15 for limited penetration course with parental consent
Minimum age 10 with parental consent for a non-penetration course
Junior Open Water Divers may not participate in any penetration activities or dives deeper than 18 metres/60 feet
Divers must have a deep diver specialty certification or be able to provide proof of experience in order to dive deeper than 18 metres/60 feet in this course
---
Want to know more?
Ask more questions or schedule any of these courses Email Us.