Computer Nitrox
Nitrox is a breathing gas that has a lot of benefits for both new and experienced divers. This course will cover the use of nitrox mixtures from 22 to 40 percent oxygen.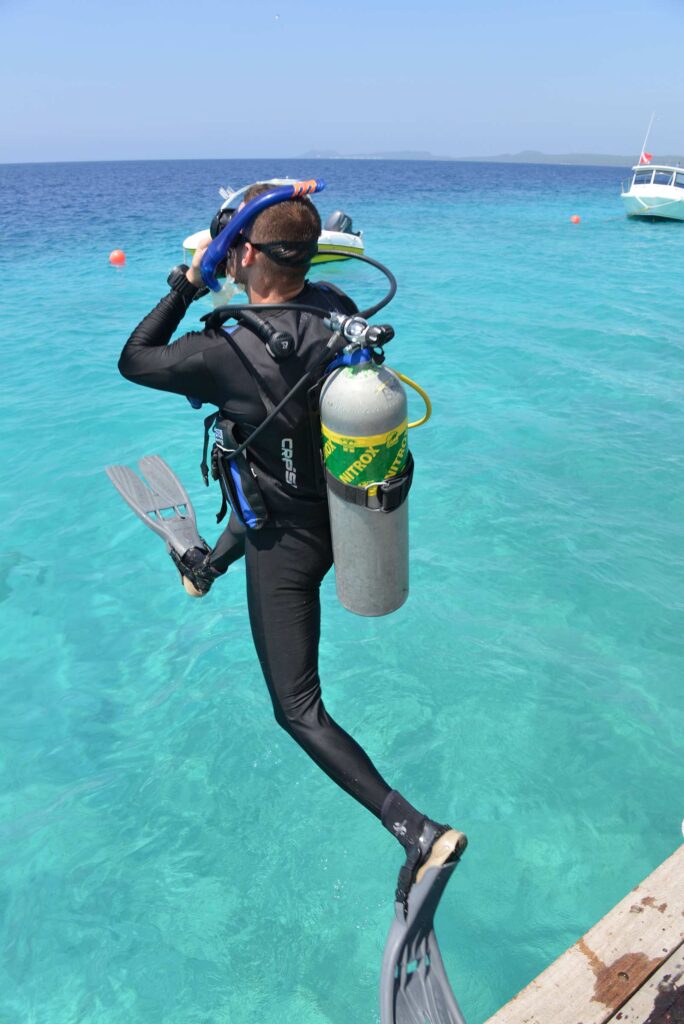 What you can expect to learn
Physiology of using different breathing gas mixtures and equipment considerations for using nitrox
How to safely use nitrox mixtures up to 40 percent with a dive computer
Advantages and disadvantages of utilizing nitrox mixtures, how to analyze a nitrox mixture
---
Course Equipment Requirements
Nitrox Cylinder
Air cylinder for calibration
Oxygen analyzer
Sample nitrox log
---
Course Prerequisites
Minimum age 18, 10 with parental consent
SDI Open Water Scuba Diver, SDI Junior Open Water Scuba Diver, or equivalent, or current enrollment in one of those courses
---
Want to know more?
Ask more questions or schedule any of these courses Email Us.