U/W Hunter & Collector
The purpose of this specialty course is to actively allow the student to engage in the collection of certain marine objects and to demonstrate and explain the necessary rules of underwater hunting. Prudent and conservative techniques of both aspects must be exercised. The SDI Hunter/Collector Diver Course covers the "how-to's" of hunting and collection of marine life.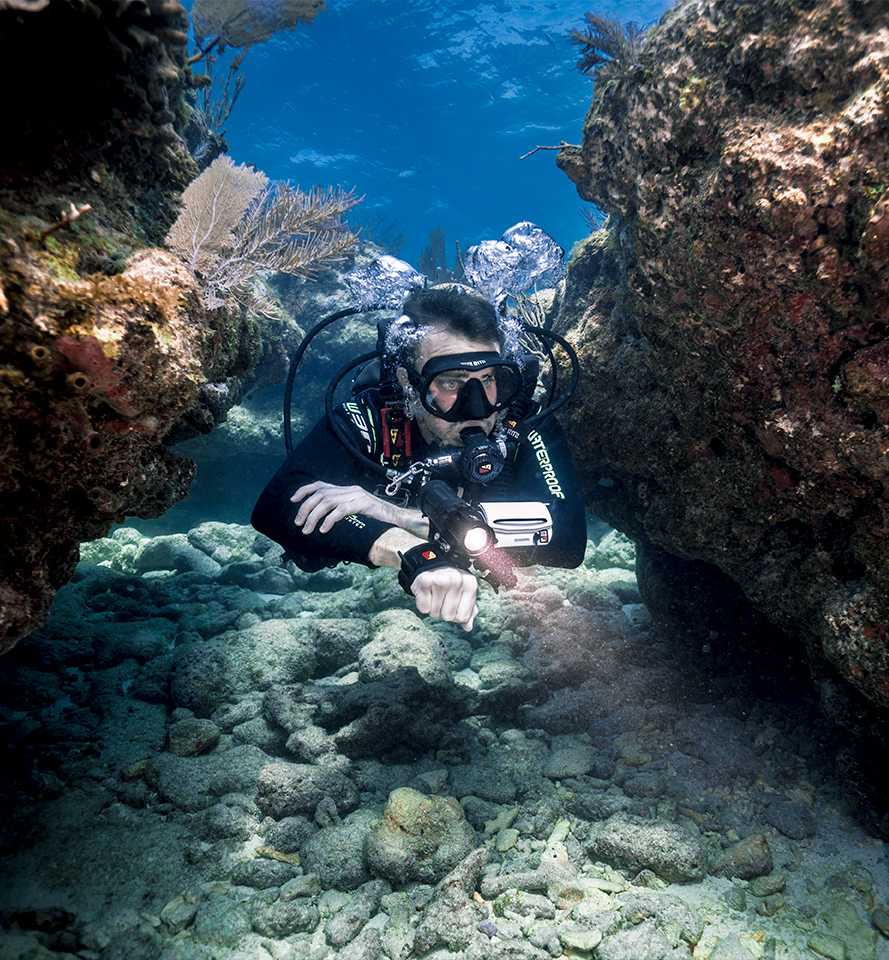 What you can expect to learn
The SDI Hunter/Collector Diver course takes an in-depth look at all of the following and more:
Survey of marine life
Ecology and conservation

Ecology
Salt water
Conservation

Collecting techniques

Where to look
What to take
How much to take
How to take it
Legal aspects of collecting

Spear fishing techniques

Handling of the spear gun
What fish may be taken
Limits of taking
Hazards of spear fishing
What not to shoot
Legal aspects of spear fishing

Spear fishing rules

Rules by law
Rules by diving courtesy

Invertebrate collecting

Conch, clams, scallops, etc
Lobster
Some of the required skills you will have to demonstrate include:
Learn how the collecting device works; for example, how to load and shoot the spear gun
Use underwater targets for the student to practice shooting, and reloading spear gun underwater
Teaching how to hunt for lobster, show some of the different habitats in which you may find the species (if conducting this type of hunting and collecting)
Demonstrate how to collect a certain species, making sure that all local laws are followed
Enjoy the catch
---
Course Equipment Requirements
Basic Scuba Equipment
Catch bag or stringer 3. Collecting tool; spear gun, tickle stick, etc
---
Course Prerequisites
SDI Open Water Scuba Diver, SDI Junior Open Water Diver, or equivalent
Minimum age 18, 10 with parental consent
---
Want to know more?
Ask more questions or schedule any of these courses Email Us.