Shore/Beach
The purpose of this course is to acquaint a diver with the necessary procedures and knowledge to safely dive from shore. The focus of this specialty must be on how to handle different types of surf and shore conditions. Many great dive sites are accessible form the shore and do not require the use of a boat but do require some basic techniques and information how to execute the dives safely.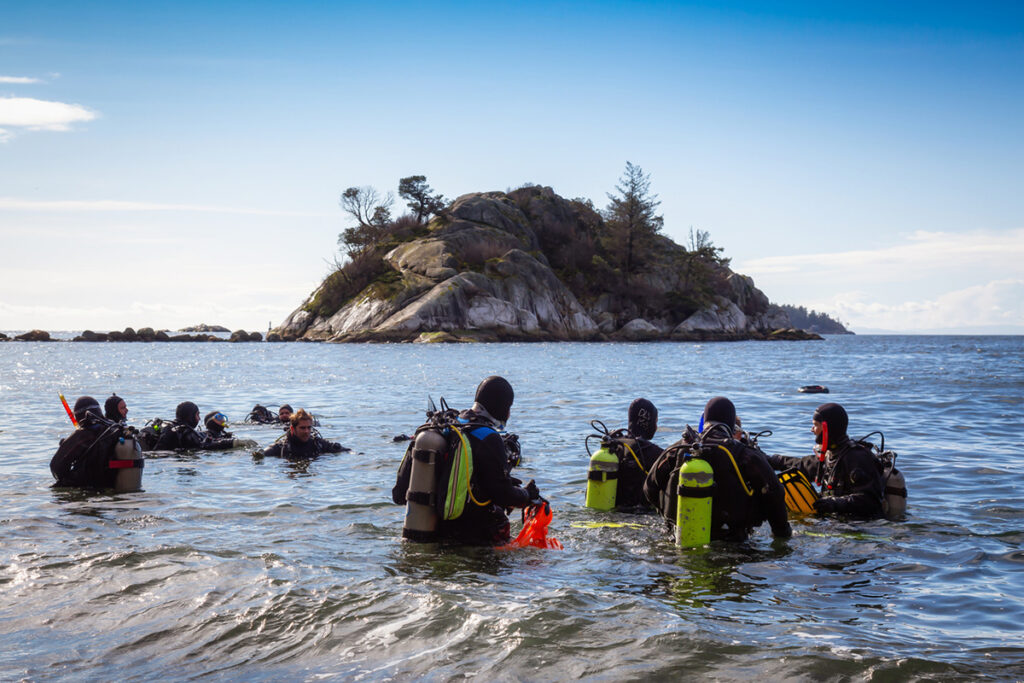 What you can expect to learn
The SDI Shore and Beach Diver Course takes an in-depth look at all of the following and more:
Dive planning

Map of shore
Compass review
Navigation

Emergency procedures

Surface emergencies, no scuba
Scuba emergencies
Rescue procedures
Review of lifesaving skills

Shore diving procedures

Set-up
Navigation aids
Land marks
Site assessment
Special procedures, i.e. keeping the water in fin pockets to wash off feet in sand

Diving procedures

Use of the dive flag
Float handling and line attachment
Surf zone considerations
Buddy procedures

Things to do off the beach

Underwater collecting and hunting
Photography
Wreck diving
Some of the required skills you will have to demonstrate include:
Site selection
Dive planning
Assess current site conditions and potential changes
Navigation review
Surf procedure practice
Descend
Compass check and underwater compass use
Natural navigation check and underwater use of natural navigation techniques
Float control
Ascend
Return to beach
Exit
---
Course Equipment Requirements
---
Course Prerequisites
SDI Open Water Scuba Diver, SDI Junior Open Water Diver, or equivalent
Minimum age 18, 10 with parental consent
---
Want to know more?
Ask more questions or schedule any of these courses Email Us.