SDI Diver Propulsion Vehicle DPV Course
The SDI Diver Propulsion Vehicle DPV Course is designed to train divers in the use of a Diver Propulsion Vehicle and familiarize them with the skills, knowledge, planning, organization, procedures, techniques, problems, and hazards of using a DPV in a non-overhead environment.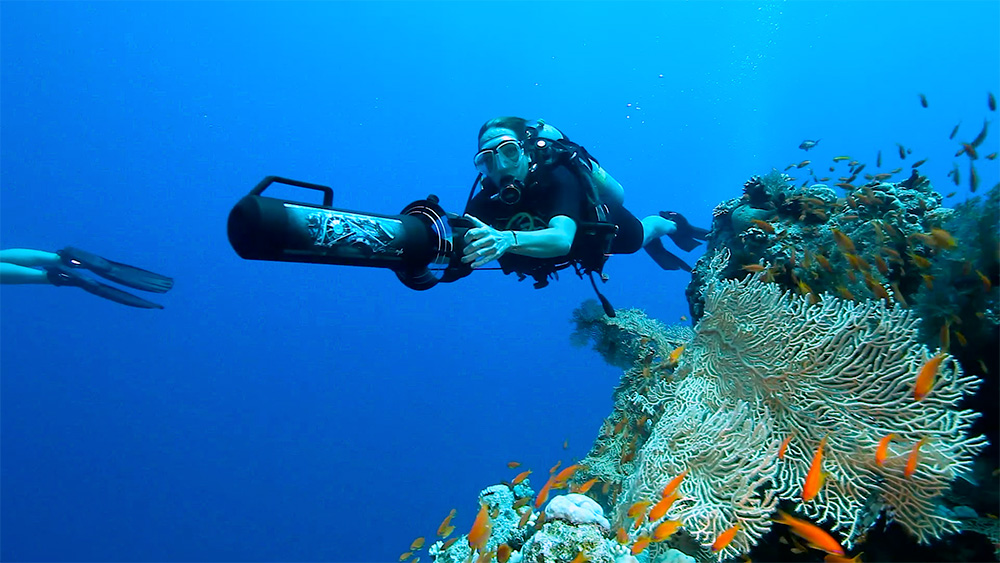 What you can expect to learn
The SDI Diver Propulsion Vehicle Diver Course takes an in-depth look at all of the following and more:
Physics

Pressure review
Review of air embolisms and decompression theory
Review of ascents/descents with regards to pressure changes
Review dive tables and computers
Diver propulsion vehicle (DPV) considerations

Advantages of using a diver propulsion vehicle (DPV)

Features to consider when choosing a DPV
Types of DPVs
Accessories

Overview of DPVs used for this Course

Maximizing battery life
Battery safety tips
Maintenance, storing and transporting
Dive planning and safety considerations
Air consumption and decompression
Battery endurance
Determining the turn-around time point

Safety considerations

Vehicle failure
Depth and descent/ascent considerations
Avoiding propeller entanglements and obstructions

Using the Buddy System SDI Instructor Manual
Diver propulsion vehicle (DPV) use

Pre-dive preparation
Water entries
DPV use at the surface
Riding tandem
Orientation and descent procedures
Ascent and exit procedures
Post dive maintenance
Some of the required skills you will have to demonstrate include:
Dive plan
Proper entry
Surface use of DPV
Descent with DPV
Underwater tour
Monitor DPV and air consumption
Ascent and exit
Log dive
---
Course Equipment Requirements
Basic Scuba Equipment
Diver Propulsion Vehicle
---
Course Prerequisites
SDI Open Water Scuba Diver or equivalent
Minimum age 18, 15 with parental consent
---
Want to know more?
Ask more questions or schedule any of these courses Email Us.