Nitrox Blender
Have you ever wondered how your nitrox cylinders are filled? Do you like the "behind the scenes" look at what makes a dive happen? Take the TDI Nitrox Gas Blender Course to find out how your cylinders get filled with nitrox! The TDI Nitrox Gas Blender Course will take you through the blending of nitrox in an easy-to-understand format.This course provides the training required to competently blend nitrox gas. The objective of this course is to train candidates in the proper techniques, equipment requirements and hazards involved in blending nitrox gases for recreational scuba diving activities.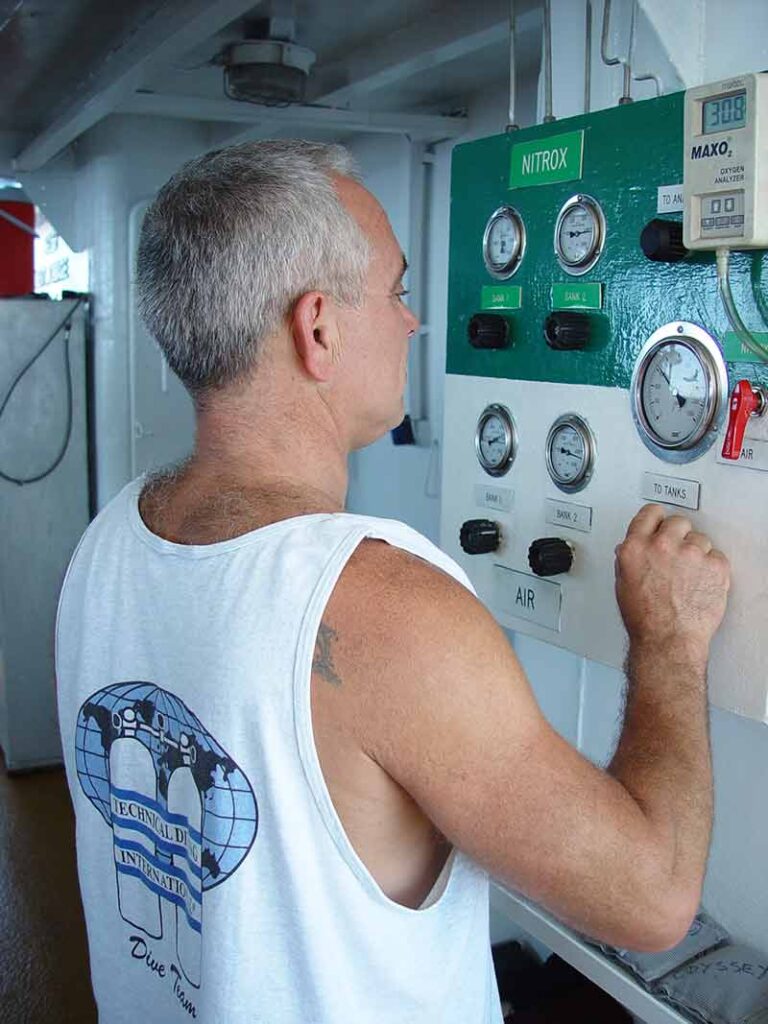 What you can expect to learn
The TDI Nitrox Gas Blender Course takes an in-depth look at all of the following and more!
The responsibility of the Gas Blender
Gases of diving
Oxygen handling

Oxygen hazards
Causes and prevention of oxygen fire
Oxygen system design
Local regulations for gas blending and handling

Gas production equipment

Compressors
Cylinders
Filtration systems
Analog gauges

Mixing techniques

General considerations
Continuous blending systems
De-nitrogenated air systems
Pre-mix system
Partial pressure blending mathematics

Oxygen analysis

Procedures
Oxygen analyzers

Cylinder handling and sign out
---
Course Equipment Requirements
TDI Nitrox Gas Blending Manual
TDI Nitrox Gas Blending PowerPoint Presentation
Oxygen (O₂) analyzer, an instructor may provide
---
Course Prerequisites
---
Want to know more?
Ask more questions or schedule any of these courses Email Us.