My Bio
Being the son of two avid divers, I was no stranger to the dive community growing up. However, suffering from chronic ear problems, I always thought diving wasn't an option for me.  Fortunately, my mother, who ended up becoming an Instructor, knew better and got me in the water. Once I figured out my ear clearing hiccups, my journey underwater began. In 2005 I started diving, and in 2010 began working towards my professional diver ratings. I have been fortunate enough to teach in several states and travel across the world diving for fun. Seeing the smile of a newly certified diver keeps me teaching and will for years to come!
International Association of Nitrox and Technical Divers (IANTD) Instructor Ratings:
Open Water Nitrox
Open Water Sidemount
Essentials
Full Face Mask
Advanced Nitrox
Advanced Recreational Trimix
Cavern
Intro to Cave
Instructor Trainer
Scuba Diving International (SDI) Instructor Ratings: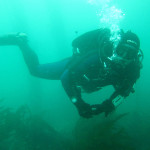 Open Water Scuba Diver
Advanced Buoyancy
Boat Diving
Computer Diver
Computer Nitrox Diver
Deep Diving
Divemaster
Drift Diving
Drysuit Diving
Equipment Specialist
Night/Limited Visibility Diving
Full Face Mask
Rescue Diver
Shore and Beach Diving
Sidemount Diver
U/W Hunter and Collecting
Underwater Navigation Diving
Underwater Photography
Wreck (Limited Penetration)
Technical Diving International (TDI) Instructor Ratings: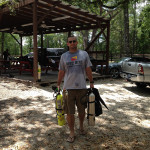 Nitrox
Advanced Nitrox
Intro to Tech
Technical Sidemount
Cavern
Intro to Cave
Technical Diver Ratings:

"Always take the time to do things right… the first time.  Seek out training based on QUALITY and not what seems like a good deal."
Not sure what course to take next or looking for a guide? Send us an email at info@narkedscuba.com and we'll go diving!